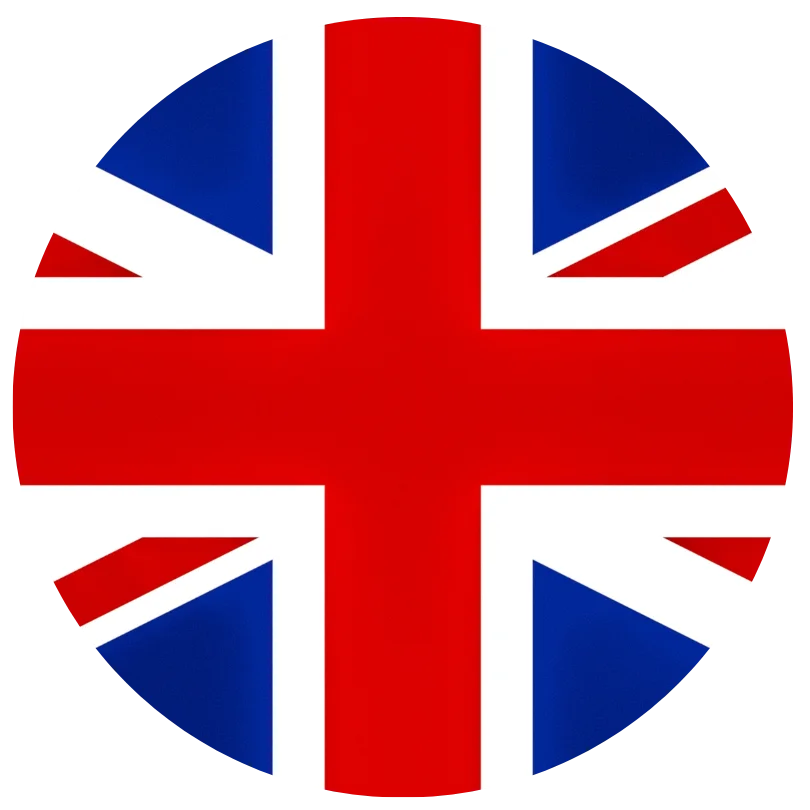 Study in UK
---
Here's a comprehensive guide for all Indian students who want to study in UK
Book your Demo Class now!
Why Study in
UK
as an Indian Student?
---
Quality of education is remarkable: The UK has some of the best universities and colleges globally. There might not be a single soul who has not heard of universities like Oxford and Cambridge. These universities have a 100% scoring capacity, so the UK has the world's most-cited research papers.
Degrees renowned worldwide: Your degree from the UK has a greater priority and is renowned worldwide. After your studies, you will find it easier to land a better job with this certificate if you return to your homeland. Even if you remain in the UK, your degree from the country will have better priority. The British Council estimates that 38% of Nobel Laureates who went with overseas education chose the UK as their destination.
Not as expensive as you think it is: Though the UK is more expensive than Canada or Australia, it is not as bad as you envision. London and the surrounding places are the most expensive in the UK. Tuition fees in the UK come around 2000 GBP – 3000 GBP. The bank balance required to apply for a visa is also less than the US.
Increasing student population: A peculiar fact about the UK is that it has universities in almost all the cities. This means an increased chance of getting into one university or the other. This factor has led to the growing popularity that the UK enjoys among international students.
No more healthcare expenses: The UK has the National Health Service, which means that you will have access to healthcare free if you have been studying there for over six months. Though you may have to pay for medicines, the charge will be lower.
Bring in a few pounds: The UK allows you to work 20 hours per week part-time. It is also good news that the minimum wage of 118 GBP can be earned by you in a week, without tax. You can even try the internship options at companies so that your work experience will have high regard wherever you go.
Student satisfaction rate is high: Among all the English-speaking countries, the UK boasts the highest student satisfaction rate of 90%, which means that over 2.32 million students are satisfied with their experience there.
Leader in world education rankings: The UK is a leader in the world education rankings. In 2022, three UK universities were awarded the QS 5 Star across all categories; teaching, student employability, and facilities.
Get graduate visas: On July 1, 2021, the UK opened its graduate visas. According to it, international students studying in the UK can stay for two more years after they have graduated, which gives them better chances to work and build a career there if they wish to.
Scholarships exclusively for Indian students: The UK provides several scholarships for both domestic and international students. Even within it, Indians benefit from the few universities and government-funded scholarships like STEM Scholarships, India Chevening Program, GREAT Scholarships, Commonwealth Scholarships, Charles Wallace India Trust Scholarships etc.
What are the
Best Courses
to Study in the UK?
---
Business Analytics: The importance of Business Analytics has increased, especially during the past couple of years. This course helps understand the functioning of businesses better and helps them grow and prosper satisfactorily.
Data Science: The UK is one country that acknowledges the dynamic nature of data sciences compared to other countries, and here lies its importance. It is said that more than 80% of the companies have planned to hire data scientists over the coming years.
Computer Science: Computer Science is one of the best degrees a student can earn in the UK. Everything related to hardware and software aspects and designing comes under this discipline, showing its significance.
Business Management: Business Management and MBA are the oft-chosen courses in the UK. This is a sought after course in almost all parts of the world and is one of the highest-paid jobs in the UK.
Medicine: An Undergraduate degree in Medicine has high demand in the UK. It is also interesting to note that the UK has made huge investments in medicine. Furthermore, doctors are one of the highly paid professionals in the country.
Accounting: Postgraduate degrees in Finance and Accounting are too common in the UK and have been a trend among international students. It is the fact that it would help land in the best positions that led to this growing demand for the courses.
Law: The UK is one of the countries globally that provides a good curriculum for Law. The UK is a hub of lawyers and thus provides the best coaching in the discipline. The increased need for legal advisors in companies has led to this growing market for the course.
Architecture: The UK is one country that has the finest buildings, among other things. This demand for the field has led to the importance of this subject there. This body of knowledge is developing day by day.
Engineering: There will be little to no country that does not give importance to engineering. In the UK, engineering is an all-inclusive term and defines all the major 37 engineering streams like Civil, Mechanical, Software etc.
Fashion & Interior Designing: The UK has a significant influence on fashion, styling, and interior design. Some of the biggest creative designers, luxury brands, and creative designers are from the UK, which explains the discipline's popularity.
What are the Universities in
UK?
---
University of Glasgow: Founded in 1451, the University of Glasgow is one of the oldest universities globally. It has a diverse student population and has a strength of around 35,000 students, among which over 40% are international students.

University of Warwick: The University of Warwick is known for its research developments and citations. It holds the 53rd position in the top 100 universities in the world. Over 43% of its students are from other countries, proving that it is a preferred place to study for international students.

University of Manchester: The largest university in the UK, the University of Manchester boasts of a relatively good female to male student ratio. For example, it is known for several pathbreaking discoveries like breaking the atom.

King's College, London: This world-famous college is situated in the most vibrant city in the UK, London. It has the largest healthcare learning in Europe and is the 7th best University in the UK. Also, it holds the 35th rank globally.

University of Edinburgh: It is one of Britain's and Ireland's oldest universities. The University of Edinburgh is one of the most preferred universities by international students, thus making them 44% of the total student strength.

London School of Economics and Political Science (LSE): It is considered one of the leading social science universities in the world. LSE scores high in research, citations, and international outlook.

UCL: UCL has a 10.6 score of student per staff, making it the highest-ranking one in this respect. It was one of the first universities in the UK to admit women on the same scale as men.

Imperial College, London: With a whopping 69% of its students as international, the Imperial College is a science-focused institution. It is located in the heart of the city as well.

University of Cambridge: There would never be a soul who hasn't heard about the University of Cambridge. It is the fourth-oldest university globally and has an overall score of 94.6. It has scored top in five respects in the Times Higher Education ranking; in teaching, international outlook, citations, and overall impression.

University of Oxford: The Universities of Oxford and Cambridge hold a position so high that they go hand-in-hand in several respects. Nobody should explain the reverence a degree from these universities would give you.
Cost of Study in
UK
for Indian Students
---
The UK is a multicultural country widely popular among Indian students. The UK is the second most-preferred country by students for overseas education. The cost is not too low, and a few things need to be considered before finalizing your decision. International students' tuition fees vary highly depending on the course and the place of study. It can range from 9000 GBP - 38,000 GBP.
Study Programs
| S.no. | Degree | AVERAGE ANNUAL FEES (GBP) | AVERAGE ANNUAL FEES (INR) |
| --- | --- | --- | --- |
| 01 | UG | 8000 GBP - 30,000 GBP | INR 7,10,000 - INR 27,00,000 |
| 02 | PG | 12,000 GBP - 35,000 GBP | INR 10,70,000 - INR 31,00,000 |
| 03 | Engineering | 11,880 GBP - 23,760 GBP | INR 12,00,000 - INR 24,00,000 |
| 04 | Medicine | GBP 30,548 - 64,652 GBP | INR 28,00,000 - INR 61,00,000 |
---
You might be wondering about the cost of living in the UK and we do not want you to be all anxious about it before beginning your wonderful journey. It is for that reason that we provide something to help you. All the expenses mentioned above are monthly. It should be noted that they come outside your tuition fees. In the case of accommodation, you have two options in front of you. You can either go with the university residence or private housing. The university residency proves to be a cheaper option. As for transportation, you may get student concessions in various forms like railcard.
| S.No. | TYPE OF EXPENSE | AVERAGE COST IN GBP |
| --- | --- | --- |
| 01 | Food | 290 GBP - 410 GBP |
| 02 | Accommodation | 680 GBP - 810 GBP |
| 03 | Personal Needs | 135 GBP - 260 GBP |
| 04 | Social Activities | 45 GBP - 120 GBP |
| 05 | Miscellaneous | 20 GBP - 55 GBP |
| 06 | Entertainment | 10 GBP - 40 GBP |
What are the
Requirements
to Study in UK?
---
Undergraduate Programs: If you have to do your Bachelor's in the UK, you must obtain at least 70-80% in your grade 12. Apart from that, the minimum score at IELTS should be 6.0.

Postgraduate Programs: You will need at least 60% in your Bachelor's in the field you have applied for. Also, the accepted CGPA in almost all the top universities is 6.5 or 7. The IELTS score should be 6.5-7, and the TOEFL score should be about 90-110.

Doctoral Programs: To do a Doctoral Program in the UK, you would need at least 60% in your Master's Degree. The IELTS score should be 7, TOEFL score 100, PTE score 66, CPE score 185, and CAE score 185.

Diploma Programs: The eligibility for Diploma Programs would be the same as the English Language Proficiency Test. You may need to appear for tests like IELTS, TOEFL, PTE etc.
It should also be noted that these measures are all relative and will differ according to the course and university that you are applying to. Apart from these, you will need all the basic requirements like a student visa, DLI, documents etc.
What Exams are
Requirements
to Study in UK?
---
The exams prove that English proficiency is required for any non-native English speaker to study in the UK. You can choose one among them according to your university or course demands.
TOEFL: The TOEFL is accepted in almost all universities worldwide. It is usually conducted in two ways: paper-based and internet-based. The score varies according to the university and course. You will at least need a score of 70, and the more prestigious universities like the University of Cambridge ask for a score of 110. TOEFL costs almost Rs.14,200.
IELTS: Countries like the UK, the USA, Canada, Australia, New Zealand etc., go with IELTS, and a minimum score of 6.0 is required to attend any university in the UK. The cost of this test comes somewhere around Rs.15,500.
PTE: PTE is another famous test among universities in Scotland, England, Ireland etc. A PTE score of 50 – 63 is required to pass the test and get admission to the university that you prefer, and it costs Rs.14,700 to take this test.
These constitute the standard English Proficiency Tests. However, there are other subject-specific tests as well. For instance, the GMAT for Business Degrees, LNAT for Law, MAT for Mathematics, GAMSAT for Medical School etc.
How to Study in the
UK without IELTS?
---
It is possible to study in the UK without even attempting the IELTS. There are a few eligibility criteria to get into a university without IELTS. These will help you get an idea and reconsider things if you need to.
If you have an excellent academic record.
If you studied in an English medium school.
A Skype interview with your university made you eligible.
Taking other tests like TOEFL, CPE, PTE, Duolingo etc.
Doing a pre-sessional course in English.
A few universities that do not give much importance to IELTS are Birmingham City University, University of Warwick, University of Bristol, Northumbria University etc.
Scholarship to Study in
UK?
---
The UK provides many scholarships for international students, and they can be categorised based on your course and university. A few scholarships provide you with a specific amount of money every year or the first year alone. Some other scholarships cover your tuition fees wholly or partially, so you need not worry about your course fees much.
| S.no. | SCHOLARSHIP | DETAILS | AMOUNT AWARDED (GAP) |
| --- | --- | --- | --- |
| 01 | Scotland's Saltire Scholarships | The scholarship is offered to Master's students in science & related courses | 8000 GBP |
| 02 | Global Wales Postgraduate Scholarships for International Students | PG students in India, the USA, Vietnam, & countries of the British Union are eligible for this | 10,000 GBP |
| 03 | Transform Together Scholarships for International and European Union (non-UK) Students | All full-time UG & PG students are qualified | 50% off on tuition fees |
| 04 | Nottingham Developing Solutions Scholarships | 105 Master's students of any discipline will be eligible for this scholarship | 50-100% off on tuition fees |
| 05 | UCL Global Masters Scholarships for International Students | 70 students doing their Master's Degree will be eligible | 15,000 GBP |
| 06 | Allan & Nesta Ferguson Charitable Trust Masters Scholarships at University of Sheffield | All PG students at the University of Sheffield will be qualified to have this scholarship | 100% off on tuition fees |
| 07 | UWE Millennium Scholarship for International Students | Students pursuing the eligible PG programs will stand a chance to get it | 50% off on tuition fees |
| 08 | The Glenmore Medical Postgraduate Scholarship at the University of Edinburgh | Both full-time and part-time students at the University of Edinburgh are eligible | 100% off on tuition fees |
| 09 | Eira Francis Davies Scholarship at Swansea University | Students pursuing their PG degrees in Medicine are eligible | 100% off on tuition fees |
| 10 | Glasgow International Leadership Scholarships | All Master's students at the University of Glasgow will be eligible | 10,000 GBP |
---
The UK is one of the best countries to study in as chosen by several international students. Even after the pandemic, the applicants and student intake pool have never been low. The fact that the UK is home to several world-class universities leads to the massive popularity that the country enjoys.
---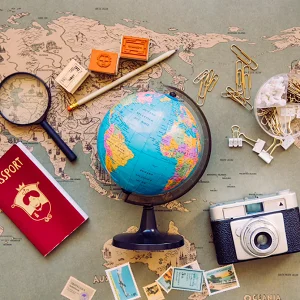 You can browse more than 80.000 Master's programmes from all over the world.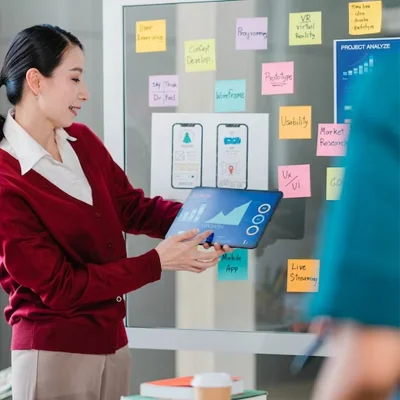 Make a wishlist of your favourite programmes, check your fit with them, and read what other students are saying.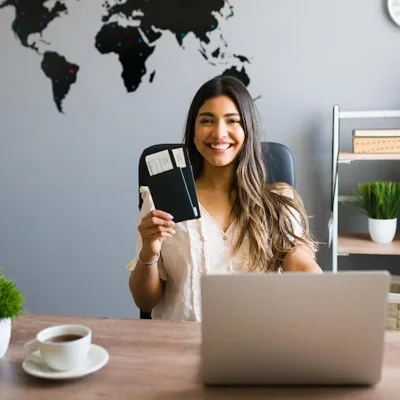 Now that you have your top programmes shortlisted, you can pick the ones that fit you the best.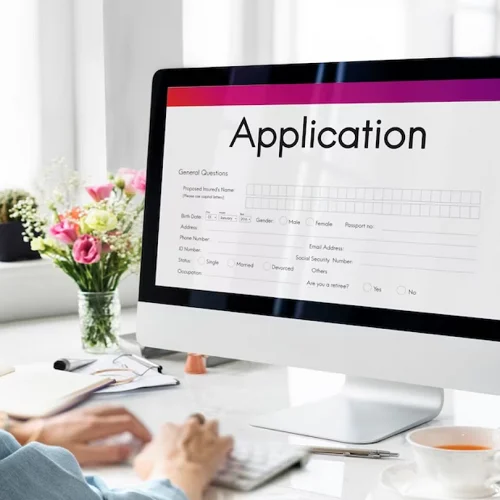 When you feel confident about your programme choice, you can apply.
---
Britain is an island country and the surrounding sea gives England a varied climate. We never know what the weather will be like from one day to the other. It can be sunny one day and rainy the next. As we have such a variable climate changing from day to day, it is difficult to predict the weather. In general, we have warm summers and cool winters. Our summers are cooler than those on the continent, but the winters are milder.
---
There are mainly two intakes in the UK, September/October Intake and January/February Intake. Some universities in the UK also provide April / May intake for a few courses.
January Intake
January intake is the secondary intake. Not as many courses are offered in the January intake compared to the September intake, but this intake gives an opportunity to the students who have missed the admission in the main intake. It gives students some more time to work on their applications. The application deadlines will fall between June and September and will change from course to course and University to University.
September Intake
The main intake in the UK is in September. It is also called autumn intake in the UK. Most Universities in the UK offer all the courses in the September intake. The application deadlines for the September intake will fall between February and May of that academic year. However, it will always vary based on course and changes from University to University. Students should check the respective university for the details.
May Intake
May UK university intake is not much available. Yet you can find some courses in the May intake as well.
Universities such as Coventry University, Northumbria University, Southampton Solent University, University of Bedfordshire etc. offer May intake in a few courses for international students.